About Lana's Dazzling Desserts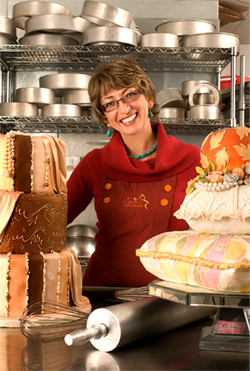 We are a European-style bakery, taking great pride in the quality of our desserts. Lana, the pastry chef and creative force of the bakery, has a passion for culinary arts that focuses particularly on sweets. She holds a strong belief that the flavor in desserts should not be masked by an over-abundance of sugar. Instead, Lana believes that the flavor in pastries should come from the natural ingredients. Every dessert that comes through our ovens is an extension of Lana's commitment to unsurpassed flavor and visual appeal.
Although most of our products are French inspired, Lana has no limitations or constraints when it comes to desserts and has been known to create delectable pieces of edible art by taking inspirations from all over the world. Everything is made from scratch, utilizing the freshest, natural ingredients. If there is something that you do not see in our website or on our shelves, please call and ask us about your item of preference. We are more than happy to provide you with a custom order of your choice.